Top 10 Most anticipated 2018 reads
I don't know about anyone else, but to me 2018 looks like it might just be the best year for fantasy/science fiction young adult books yet! I don't know how I managed to trim this list down to only 10 books, but rest assured these aren't the only publications that I'm looking forward to getting my hand on this year. There are plenty of delicious reads that I can't wait to read! The ones that follow bellow, however, have my undivided attention.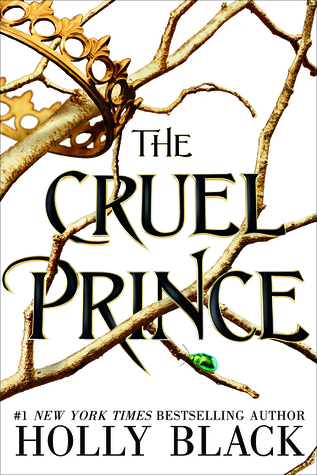 1. Everless by Sara Holland
I'm already more than half-way through this beautiful enchantment of a book and I am enjoying every moment of it so far. If you enjoyed the world of "In Time" represented in the 2011 Justin Timberlake movie then you need to pick this one up. The book is less futuristic and more focused on magic than the movie, which is what sells me on this one. It's about a girl named Jules who lives in a world where people's time on earth is used as currency and they can have it bled from them by anyone, at anytime. The kingdom is ripe with thieves in the form of royalty and sorceresses which keeps you intrigued throughout the tale. We follow Jules as she tries to find out why her father took his life in order to keep Jules away from the 500 year old Queen of Sempera when she goes back to her childhood home, Everless.
2. The Cruel Prince by Holly Black
I'm obsessed with fairy stories, and I haven't read a Holly Black book yet, but I am so excited to get my hands on this one, it's insane. This one actually follows a girl named Jude who grows up in the High Court of Faerie after her parents were killed. We get to see her try and fit into a place where she as a mortal is hated by the fay people and she struggles to find her place among them. I love the fact that we will see her going to school and being a normal girl in this very not 'normal' world.
3. I am Thunder by Muhammad Khan
That title alone had sold me on this one from the moment it arrived from the lovely people of Pan Macmillan South Africa, this month. I am so excited for this own voices book and the fact that the MC wants to be a writer makes me want to read it even more. The story follows fifteen-year-old Muzna Saleem, who dreams of being a writer and who struggles with controlling parents. She is forced to move to a new school in South London after her best friend is shamed in a scandal, Muzna realizes that the bullies will follow her wherever she goes. But deciding to stand and face them instead of fighting her instinct to disappear is harder than it looks when there's prejudice everywhere you turn. Until the gorgeous and confident Arif shows an interest in her, encouraging Muzna to explore her freedom.
4. Juniper Leaves by Jaz Joyner
I haven't heard much about this release, but I'm drawn in by the character, Juniper. The story follows Juniper Bray who used to believe in magic, until she lost her grandmother.
As a shy 15-year-old she is going on her dad's research trip to a farm hundreds of miles away to stay with a family she barely knows and her new arch nemesis, Bree McKinney. Little does she know the next few months Juniper will discover magical powers she never knew she had, stumble into her first crush and well, quite frankly, save the world.
5. Restore Me by Tahereh Mafi
I am obsessed with the shatter me series, Warren is one of my many book boyfriends, but he just might be the sweetest. I lost it when the 4th book, "Restore Me" was announced and I can't wait to dive back into it. When we left off Juliette was the head of the Reestablishment and I'm excited to see how she kicks ass and saves the world once again.
6. The Hazel Wood by Melissa Albert
This is another one that I haven't heard too much about, but I'm already a fan. The Hazel Wood's promise of Dark Fairy Tales has me hooked and if the reviews are to be believed, it has a great Alice in Wonderland vibe to it. I love books where an author's story comes alive. Inception at its best! Bookception, if you must haha.
7. To Kill a Kingdom by Alexandra Christo
I'm imagining Pirates of the Caribbean for some reason. Only in my mind Jack is now a girl and 20 times more bad ass! But I'm pretty sure this has more Aquamarine or Little Mermaid vibes with more stabbing and treachery haha. Princess Lira is siren royalty and the most lethal of them all. With the hearts of seventeen princes in her collection, she is revered across the sea. Until a twist of fate forces her to kill one of her own. To punish her daughter, the Sea Queen transforms Lira into the one thing they loathe most—a human. Robbed of her song, Lira has until the winter solstice to deliver Prince Elian's heart to the Sea Queen or remain a human forever
8. Children of Blood and Bone by Tomi Adeyemi
Described as a West African-inspired fantasy debut, perfect for fans of Leigh Bardugo and Sabaa Tahir. That's enough, I need it. I want it, I certainly can't live without it. That's honestly all it took for me to add it onto my list and so many people have been hyping this book that I simply can't ignore it. I am devouring it, as soon as I get my hands on it. Have you seen that cover???
9. Furyborn by Claire Legrand
This book has been talked about on my Twitter TL so much that I needed to include it on this list. It's a fantasy that follows two independent young women, centuries apart, who hold the power to save their world...or doom it.
When assassins ambush her best friend, the crown prince, Rielle Dardenne risks everything to save him, exposing her ability to perform all seven kinds of elemental magic. The only people who should possess this extraordinary power are a pair of prophesied queens: a queen of light and salvation and a queen of blood and destruction. To prove she is the Sun Queen, Rielle must endure seven trials to test her magic. If she fails, she will be executed...unless the trials kill her first...
10. Brightly Burning by Alexa Dun
I follow Alexa's Youtube channel and I've come to love her advice on writing as well as her shared information about the publishing community. She is whip smart and funny, which is why I can't wait to pick up her book which is described as Jane Eyre in space!
Seventeen-year-old Stella Ainsley wants just one thing: to go somewhere - anywhere - else. Her home is a floundering spaceship that offers few prospects, having been orbiting an ice-encased Earth for two hundred years. When a private ship hires her as a governess, Stella jumps at the chance. The captain of the Rochester, nineteen-year-old Hugo Fairfax, is notorious throughout the fleet for being a moody recluse and a drunk. But with Stella he's kind.
But the Rochester harbors secrets: Stella is certain someone is trying to kill Hugo, and the more she discovers, the more questions she has about his role in a conspiracy threatening the fleet.
Let me know if any of these are on your list! Which one are you most looking forward to reading?